START DESIGNING
YOUR INNOVATION TODAY!
The Designing For Innovation Framework
THE DESIGNING FOR

INNOVATION FRAMEWORK

This framework reflects the research and work of innovators committed to the success of all learners and the belief that this work is accomplished, at its best, by school and district teams in collaboration with parent and community stakeholders. This enables local communities of learners to strengthen their capacity to have a positive, powerful impact on all learners and to do so more sustainably within the context of the community.
"THE CHALLENGE THEN, IS FOR LEADERSHIP TO CREATE A SET OF CONDITIONS (A CULTURE) THAT MAKES SUCCESSFUL SYSTEMIC CHANGE MORE LIKELY THAN NOT."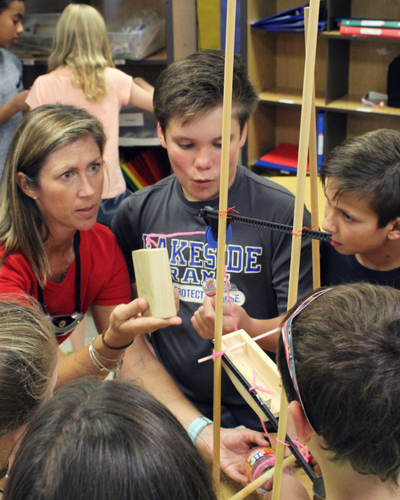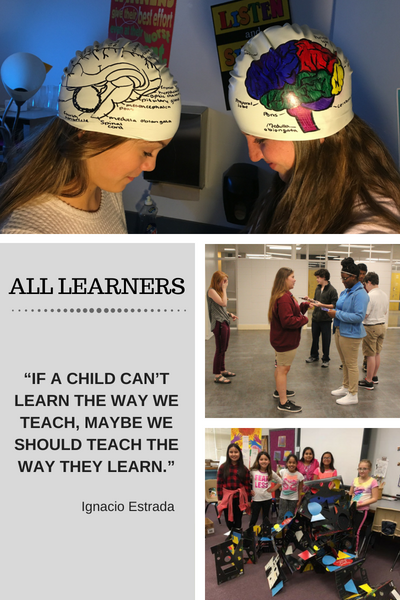 PURPOSE
The Designing for Innovation Framework offers all learners in the learning community an opportunity to explore, learn, and co-design paths to success. Innovation requires leaders and learners to make courageous choices using the strongest evidence available. This framework integrates the evidence foundational to the work of developing and sustaining student-focused learning systems.
GUIDING

PRINCIPLES

are foundational to the work reflected in the Designing for Innovation Framework.
A commitment to all learners sets the vision.
The learning community stretches to include diverse stakeholders.
Meaningful collaboration and inquiry are valued and powerful strategies in the learning process.
Developing the capacity of others is at the heart of continuous improvement.
OUR

GOAL

The goal of the Designing for Innovation Framework is to enable shared responsibility and collective voice and empowerment in this important work of developing and sustaining student-focused learning systems. It is through collective effort that community capacity and motivation are activated to impact systems change for continuous improvement.
Three

KEY Domains

Three domains serve to organize and elaborate on the essential elements to consider when designing student-focused learning systems: Transformational Leadership, Learner-Driven, and Professional Competencies.

The Critical Attributes dive more deeply into the domain-specific concepts and practices that are pivotal to designing and sustaining student-focused learning systems. Within the Critical Attributes you will find resources, tools, and strategies that support collaboration and inquiry, as this work is challenging to do and sustain in isolation. This guide honors all learners in the community exactly where they are and provides a path for moving forward.