PROFESSIONAL COMPETENCIES
Need to know attributes within a learning community.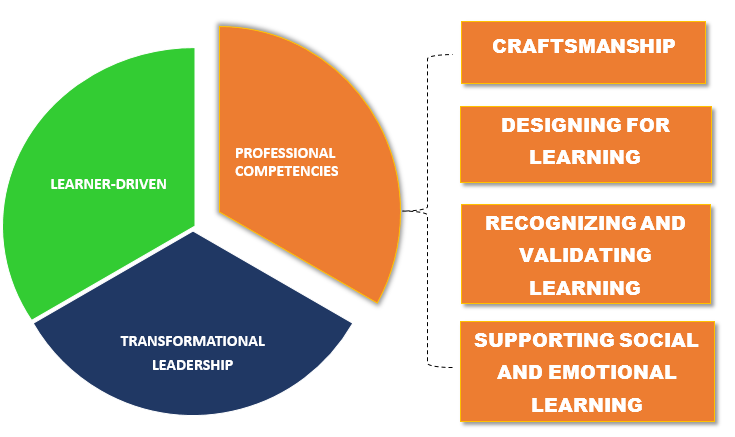 Professional Competencies are those attributes that all professional staff within a learning community need to understand, master, and apply to succeed in student-focused learning environments.
Learning professionals own their own learning by having a deep commitment to inquiry into their own effectiveness. They balance complex components and environments to develop learning for themselves, colleagues, and students. These professionals model a sense of inquiry and collaboration as communities of self-directed learners.
Each Domain in our Innovation Framework has four Critical Attributes. Critical attributes are the important areas within each domain that serve as entry points for schools in transformative change. Depending on the context, schools may find different and personalized entry points to start their design for innovation. The critical attributes of Professional Competencies are: Craftsmanship, Designing for learning, Recognizing And Validating Learning and Supporting Social & Emotional Learning.
Self-Assessment for Professional Competencies
The Self-Assessment is a tool that supports school teams in determining the areas, or critical attributes of each domain, where they might begin conversations, explore more deeply for understanding, or seek additional data to take a deeper or more detailed look at their local context. This assessment will help teams start and support the journey into the domain of Professional Competencies.
Start Assessment