Learner-Driven
Learner-Driven represents deep and engaging learning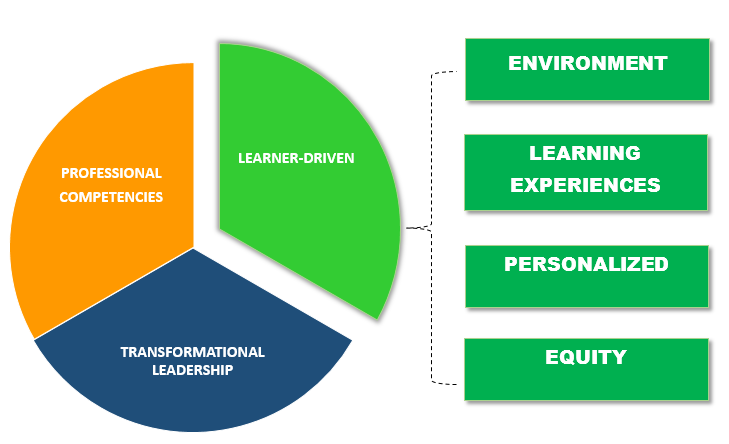 Learner-Driven represents deep and engaging learning and is at the heart of personalizing learning and teaching. Every student employs their unique life experiences and gifts as they engage in purposeful and meaningful learning experiences. The learning environment supports students as they take ownership of their education and gain the skills to pursue learning at any point in their lives. Student-focused learning systems prepare learners to meet or exceed readiness benchmarks along pathways to graduate prepared for college, career, and community engagement.
Each Domain in our Innovation Framework has four Critical Attributes. Critical attributes are the important areas within each domain that serve as entry points for schools in transformative change. Depending on the context, schools may find different and personalized entry points to start their design for innovation. The critical attributes of Learner-Driven are: Environment, Learning Experiences, Personalized and Equity.
Self-Assessment for Learner-Driven
The Self-Assessment is a tool that supports school teams in determining the areas, or critical attributes of each domain, where they might begin conversations, explore more deeply for understanding, or seek additional data to take a deeper or more detailed look at their local context. This assessment will help teams start and support the journey into the domain of Learner-Driven.
Start Assessment