Learner-Driven
Environment
WHY IS THIS

CRITICAL?

An empowering climate supports each learner as they become a self-advocate. Students must feel safe, cared for, supported, and challenged in their learning environment as they engage in learning that is increasingly self-directed and community based.
WHAT ARE SOME WAYS YOUR SCHOOL, CLASSROOM, AND COMMUNITY ENVIRONMENT SUPPORT LEARNERS AS THEY BECOME MORE SELF-DIRECTED?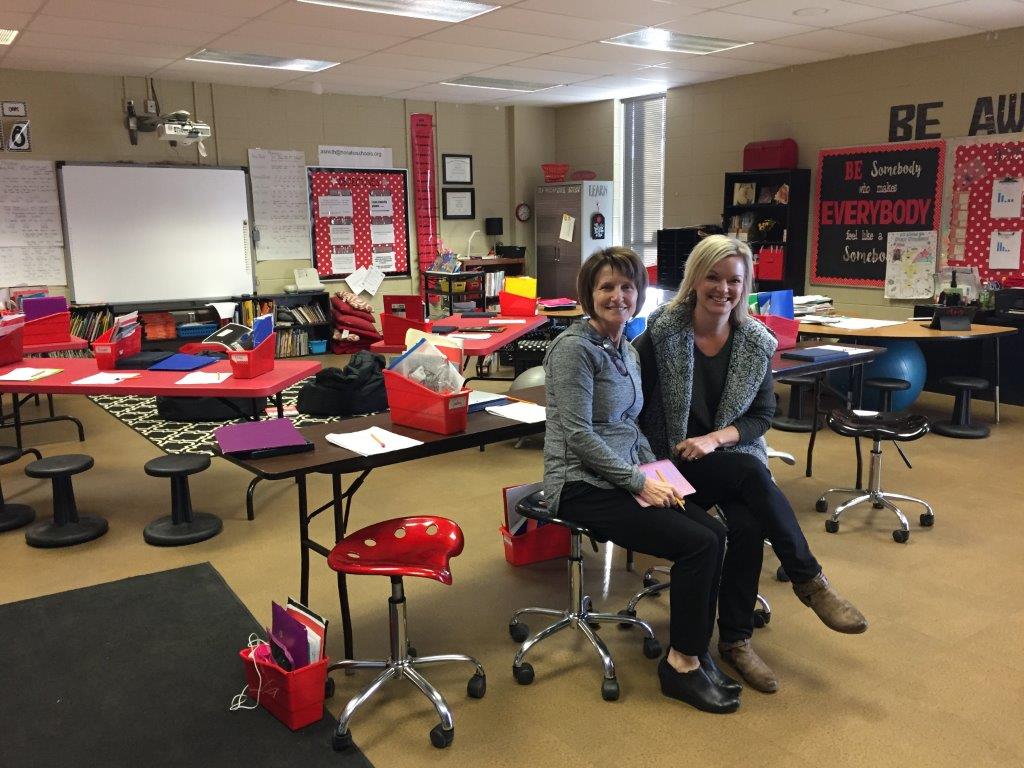 Self-reflection

Guide
FOUNDATIONAL

Adult learners, working in collaboration with student learners, begin to examine and re-imagine the physical environment, characteristics, and culture of the school. Adult learners begin to strengthen authentic relationships with student learners. Adult learners begin to infuse personal competencies and a language of learning into learning tasks and the learning environment in authentic ways, supporting student self-directedness. Anytime and anywhere learning opportunities for students begin to develop.

DEVELOPING

Student learners begin to actively impact learning environments as they build personal agency. HRSC Community members and parents partner with adult and student learners to expand learning environments and opportunities beyond the school. Systems are in place to support learners anytime and anywhere. School-wide implementation and infusion of personal competencies in authentic and meaningful learning supports student self-directedness.

SUSTAINING

Adult learners have adopted a general pedagogical philosophy that teaching strategies, learning environments, and time can be variable, but learning standards and competencies will remain constant. HRSC The school provides a variety of learning pathways to every student including classroom-embedded, co- curricular, and outside-of-school pathways that encourage multiple learning strategies and accommodate developmental needs while applying the same universally high academic expectations. Student learners are expected to take an active role in planning their own education and are supported by adults who personally know them. Students take advantage of opportunities to propose and co-design additional projects or courses of study. Access to and participation in alternative learning options is consistent across all student groups, and all pathways prepare students for success in college and globally competitive modern careers. HRSC Learning environments are continually in flux to best support student learners. The learning environment is welcoming, supports risk-taking, and reflects the entire community.
What might

I consider?

- What purposeful community activities are students involved in right now?

- What are learners thoughts and feelings about these experiences?

- How might adult learners encourage a school environment conducive to open and honest feedback from student learners?
HRSC
The icon depicts the connection between OIE's Designing for Innovation Framework and The High Reliability Schools (HRS) framework.
Used with permission. From
Handbook for High Reliability Schools™: The Next Step in School Reform
by Robert J. Marzano, Philip B. Warrick, and Julia A. Simms. Copyright 2014 by Marzano Research, 555 North Morton Street, Bloomington, IN 47404, 800.733.6786, www.marzanoresearch.com